Duff McKagan is Re-Loaded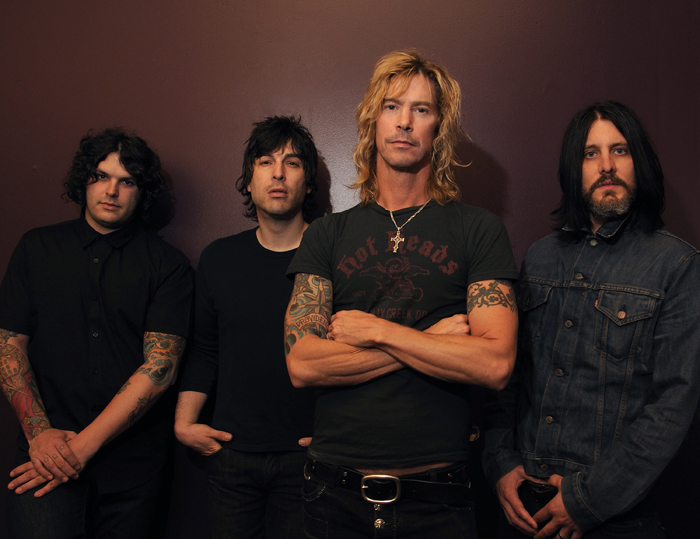 Photo by: Karen Mason Blair
On April 7th, "DUFF McKAGAN'S LOADED" is slated to release their 2nd full-length album (ie- Century Media) entitled "SICK". Formed in Seattle 1998, Duff McKagan's Loaded has had several releases until the project came to a halt in 2001, due to other commitments, but the band never split up; re-emerging for several gigs and releasing an E.P in 2008, "Wasted Heart".
Duff has always had punk roots, and with a different style he has a chance to show them off using minor key punk undertones on guitar while handling vocal duties as well. Duff always sang back up with Guns N' Roses and Velvet Revolver, but he shines as a front man and is that really much of a surprise? Duff is a well rounded musician with a trained ear for great composition. With Mike Squires playing along to the rhythms and solos, Jeff Rouse (Bass), who also play in Alien Crime Syndicate, and Geoff Reading on drums, each member brings a special element into the fold and give Duff McKagan's Loaded a unique vibe and strong groove.
The opening titled track "SICK" is a perfect way to open this record; fast, aggressive with fed up lyrics, and a dark riff to it, along with a stand out lead. Clocking in at just 2:52, this track does not let up. The first single, entitled "FLATLINE", has a great pop tone, with catchy hooks and a chorus that will ring in the listener's head all day ("I'm so over you, I don't think you have a clue") and is just an all around fun song for the summer soundtrack. The fifth track "THE SLIDE" is a great anthem to punk war cries that's fast paced and high energy. "NO SHAME" is another track I find myself listening to over and over again with amazing composing and breakdowns. "SICK" is very diversified album, ranging from punk to blues, to straight-up hard rock; along with a slower tempo on a few ballad style tracks such as "WASTED HEART" and "MOTHERS DAY" (a very lyrical and heartfelt track). Duff and Mike's guitar playing is top notch on "SICK", with hard driving riffs, blues slides, and some great solos that are worked into the songs quite well. Jeff Rouse really stands out with his walking, and partially distorted, bass lines on the closing track "NO MORE"
"SICK" is a raw, honest album that's very easy to get into and tough to put down





Track Listing:
| | |
| --- | --- |
| 01. Sick | 07. Mothers Day |
| 02. Sleaze Factory | 08. I See Through You |
| 03. Flatline | 09. Forgive Me |
| 04. IOU | 10. No Shame |
| 05. The Slide | 11. Blind Date Girl |
| 06. Translucent | 12. Wasted Heart |
| | 13. No More |
Review By: Brandon Marshall