John Moyer-Bass

Mike Wengren-Drums
While on tour in support of their Grammy nominated 4th studio album "Indestructible", John Moyer (Bass) and Mike Wengren (Drums) of Disturbed spoke with Sonic Excess in Denver just before hitting the stage to a sold out crowd of frantic Disturbed fans. Disturbed has had much success over the past several years with a slew of hit singles and mainstream support, along with a mini-army of fans that just continues to grow.
Watch the two part chat below, and don't miss more of Sonic's coverage with a full show review and two photo galleries. Also, don't forget to check out coverage of the supporting acts.
Interview and Video Editing by: Suzanne Drager
Artist Info:
Official Site:
Official Myspace:
Album Info:
Indestructible-In stores now
Buy now: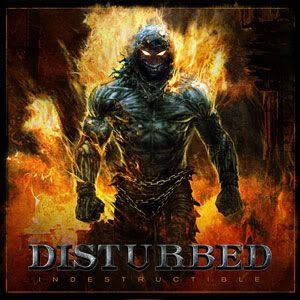 All Sonic Excess images and staff authored work are copy written and are not to be used without the written permission of the Editor(s).