In providence, RI there used to be a well known club called the Strand. Many acts played there and I was able to see an amazing show years ago when Pantera came to town. The Strand is now said and gone but another well known venue Lupos has taken over the existing building and on this particular night it wasn't Pantera but the man I loved and adored in Pantera, Phil came to town with his band DOWN.
Although I've been asked a dozen times to see this band live I have never gotten the chance until tonight. The de-virginizing began tonight and I was totally amazed on how good they sounded.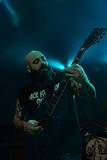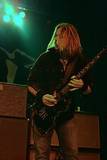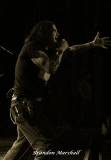 When I first got to the venue I realized there were no opening bands and from talking to hardcore DOWN fans I found out they never bring bands out with them!!! Which I thought was odd but I guess they can't find someone who fits them musically. (My first thought was what a good interview questions)
So as I thinking how will they fill the time before they go on, the band came handy with a screen prompted in front of the stage and an hour before the guys took the stage a movie played. A movie about the backstage times with DOWN and then they showed classic performances of bands like Black Sabbath, AC/DC and a great video by the band themselves. So there fans got a chance to kick back get more beers in them and listen to some classic music that is brilliant and shows why DOWN is DOWN. As the video was ending the smoke filled the venue, the screen came down and Phil and Company attacked the audience with their hard hitting, laid back, gritty, dirty and impeccable heavy rock sound.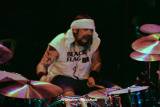 To be honest with you Since I had never seen DOWN perform I didn't know if I would be too into hearing this type of music for a while hour and a half but once the guys start playing you become one with them and the presence of their sound just captures you. Phil sounded the best I have heard him in years. So relaxed and just laid back and mellowed out, it seemed like this is the music he was meant to do for years upon years. The rest of the band were tight, vicious and just playing like it was nothing. The sound tonight was on target and the packed house was feeling the energy and showed it with their crowd participation which made Phil pull out a stellar front man performance. Phil even made a comment through the set about how Providence, RI was such a overwhelming presence tonight, which RI better have taken that to the top of the pedestal coming from a icon like himself. The band did a lot of old and new songs and one that stood out was the song LIFER which he dedicated to the one and only DIMEBAG!!! A quarter through the set the band had to stop the show so Phil could make comments to two people who were fighting in the pit. As he told the bouncers to kick them out he made them turn the kids around to face him before they got kicked to the cold and said DOWN show is not for negative energy and that is why he was making them leave, that they should respect their temper and respect the audience. After that comment they were told to leave and we didn't see them again!!!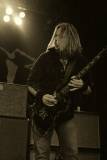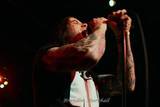 All and all DOWN was awesome! This band defines what down to the bone rock should be. No frills, No thrills, just dudes with there instruments making music that speaks from the soul.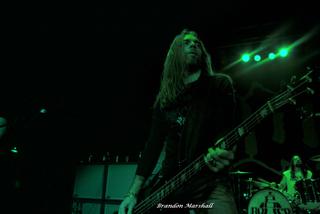 Photos by: Brandon Marshall
Review by: Stephanie Stevens