The Reigning Kings of Metal
For the nearly 28 years they have been together, SLAYER has proven to be the ultimate driving force in metal and one of the most influential extreme acts in music. SLAYER has held true to their integrity, and their sound, with little compromise to the craft that they have decisively mastered. SLAYER has done so on their own terms, garnering them praise from fellow musicians, as well as one of the most loyal fan bases in metal today. With exceptional musicianship and writing abilities, SLAYER is credited with some of the most memorable anthems in the hallowed halls of metal history, such as "Angel of Death", "Hell Awaits", "War Ensemble", "God Hates us All", and their epic 1986 masterpiece, "Reign in Blood". SLAYER continues to deliver nothing less than 100%, both on and off stage. With the rhythm and leads of Kerry King and Jeff Hanneman, the pounding drum beats of Dave Lombardo, and the bass lines and screams of Tom Araya, SLAYER has found the perfect formula that continues to elude most, and that many others have tried, and invariably failed, to duplicate.
In November of 2009, SLAYER released their 11th studio album, "World Painted Blood", proving that they are as ferocious today as they were when recording their debut album "Show No Mercy" in 1983. SLAYER has recently teamed up with Megadeth and Testament for a U.S. tour, but, due to Tom Araya's back surgery, the tour has presently been cancelled. With some unforeseen down time becoming available, Dave Lombardo, dubbed the "Father of Double Bass" spoke with Sonic Excess.
Sonic Excess: We're honored today to be speaking with Dave Lombardo, the legendary drummer of SLAYER, and a man that needs no further introduction. How's it going today Dave?
Dave Lombardo: Very good. How are you doing?
SE: Great, thanks. It's wonderful to be speaking with you.
DL: Thank you.
SE: Congratulations on releasing SLAYER'S 11th studio album, World Painted Blood. The response from fans and critics has just been phenomenal. What's your proudest achievement about World Painted Blood, and did you set any new or different personal goals when recording it?
DL: There's so much to be proud of on that record. Each individual person's performance was one thing and having Greg Fidelman as the producer was another. He was able to capture the band in its broad and best form, which is what SLAYER'S about. There's so many elements. It's hard to pick just one. It's just the whole record.
SE: It's an amazing release. World Painted Blood is being compared to Reign in Blood. Do you have any thoughts on that?
DL: I mean, I think maybe because it has that magic that there's certain records, like AC/DC's Highway to Hell. That album has chemistry to it, some kind of balance on that record, and there's a lot of records that are like that. Some Led Zeppelin records that are like that, 'ya know the Led Zeppelin II. Pink Floyd has records like that. I mean even bands today have that, and I think we've captured it.
SE: We couldn't agree more with that. Our CD has never left the player. We need to pick up another copy, before we totally wear this one out. (Laughs)
DL: (Laughs) That's cool.
SE: World Painted Blood revisits SLAYER'S punk roots. Was this something that was pre-meditated, or was it something that unfolded naturally in the studio?
DL: Yeah. It bred, it's us. It's something that I think other bands, especially the more modern metal bands, missed out; that punk edge. I think a lot may be in the technology, because punk rock drumming is, I think, very organic, very raw, very street. Of course, technology and computers, being able to fix bass drums hits to an almost perfect metronomic state, kind of deceive the listener, and then they try to sound like that. It evolves. I think that going to your roots and staying with that is better.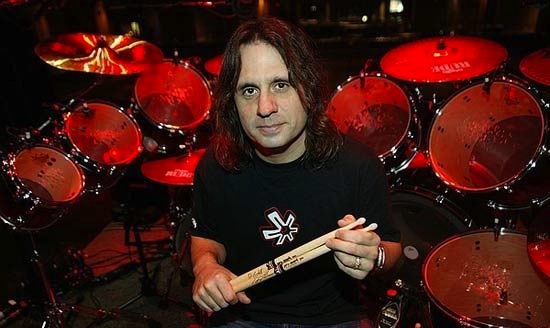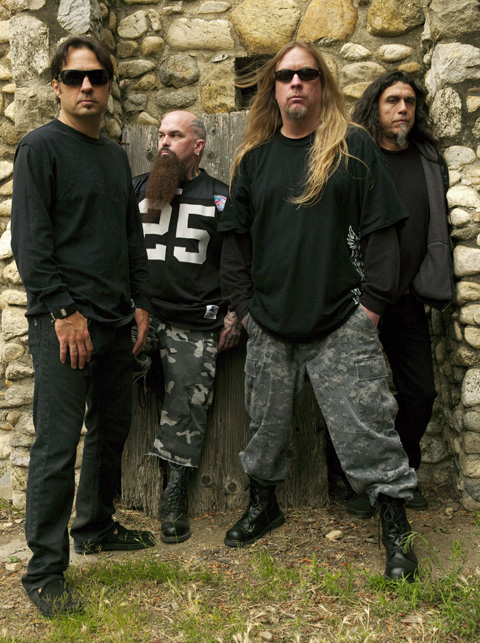 SE: You brought us right to our next question. Your drum work sounds so natural on the album. Did you stay with the basics and forego all of the technology?
DL: I was always part of that. It has a lot to do with the producer and what he envisions the band to sound like. So previous records, at least the only one I can speak for is Christ Illusion, because on that record was the first record I used modern technology to where I used to record onto tape, 'ya know on the Seasons record. So, I did all that prior to computer editing. Christ Illusion, with the other producer, he made it more mechanical; to where that wasn't what SLAYER was about. I think Greg Fidelman, because of his showing up at rehearsal, recording us, and sending us home with demos for the weekend from what we did that week, or almost daily, I think he was able to understand what we were really about.
SE: So, it sounds like having Greg as the producer worked much better for the band.
DL: Absolutely.
SE: With so many recording artists relying on technology, it's amazing that you still record in the same way that you began.
DL: Yeah, we try to focus on not editing as much. We try to hold onto a large part of the performance. And, of course, if a song is say three minutes long, we will keep two minutes of the performance and then maybe edit a minute of it.
SE: You are hailed as one of the top drummers in metal. Does that put any extra pressure on you, or your work?
DL: It's interesting, because it seems like that would be the perception that people would have on somebody that is being put on a pedestal, or whatever it is people say. I don't think about that. I just do what I do, and I do it to the best that I can, under my criteria, and that's what people get. I don't always try to outdo myself. I just do what I do best, and take what I've learned from one period to another and apply it.
SE: That's a great attitude to have, especially with someone of your standing. We speak with a lot of musicians that do feel that pressure.
DL: You always have to go with, let's say your high point, and take it with your low points and vice versa. Just try to stay somewhere in the middle where you don't have to concern yourself with, "Hey, I'm playing in a small place. Oh no, there goes my career." No, because you have to go with it. If you play a bar or a club, you will have just as much fun at the small places as you do in the big arenas, or the big festivals.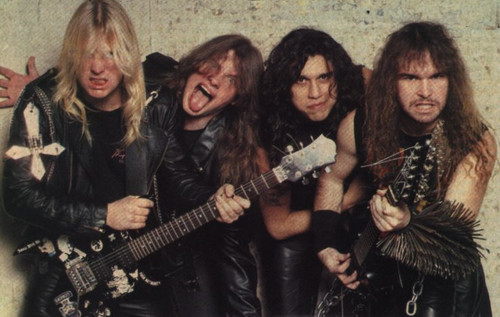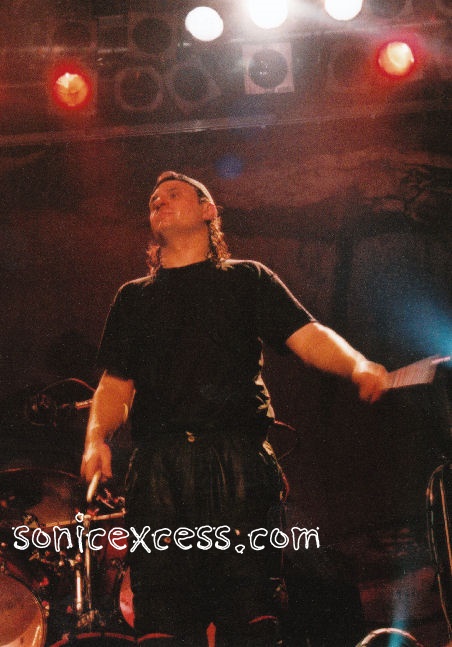 SE: Speaking of, when will SLAYER be doing a traditional headlining tour in packed clubs, where all the opening bands hear are SLAYER chants? When can we expect to see that again?
DL: Well, we were going to do that in November, but Tom unfortunately had to go into the hospital to get treated for some back problems. Eventually, it will come back around. We will eventually do those shows. They were in smaller places with just one opening act. So, it's more like an evening with SLAYER, rather than a festival setting.
SE: The "Big Four" tour has been one of the most talked about and rumored show for years. Why did it take so long to come to fruition? Are there any plans to bring it to North or South America?
DL: I really don't have an answer for that. I really don't know why it took so long. Sometimes you have to wait until schedules are parallel and every band has a record out around the same time. Or, maybe one band member didn't want to do that, or a couple of them, or maybe the whole band didn't. You never know what reason why. We have established ourselves as friends and lean on each other, more than just one.
SE: With the different bands having different releases, we're sure the planning and logistics are beyond what most anyone could understand.
DL: Yeah. I mean it's very hard to book a tour. Try booking all the bands on the tour. First, you have to try to get the bands to want to work together.
SE: Any plans of bringing the "Big Four" tour to North or South America?
DL: I don't know. That'd be great. It would be awesome.
SE: Any plans on a standalone SLAYER tour of South America then?
DL: Don't know. Maybe we will hit every other country but the U.S. It'll be last, like a big explosion, and do a coliseum tour.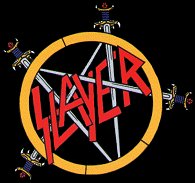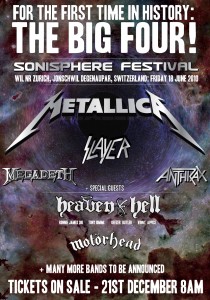 | | |
| --- | --- |
| | |
SE: It has been quite some time since SLAYER has released a live CD. Any plans for doing so in the near future?
DL: That's true, it has been a while. The last one was Unholy Alliance in 2006, or something like that. I don't know, nothing has been brought to the table. We've been really concerned with Tom's health and making sure that he gets better. So, other things right now are secondary. First, is his health, and second would be re-scheduling this tour.
SE: Why do you think SLAYER has had such a lasting influence and cultural impact?
DL: I think maybe because we've been consistent. We're dependable. This is the first time in 24 or 25 years that we have cancelled any kind of touring. It's not AXL ROSE throwing a hissy fit and not doing a show. Our singer had to go into surgery, and in 24 years we have not missed a show. For the kind of music that we play, there is a physical demand that it takes. I think that's pretty cool. I think that says a lot for the band's reputation; that we're there, that we're loyal to the style of music that we play. The fans can always look forward to us being there with the product. They can go to shows and check out a band that will perform real; that's not computer generated, it's not play back. Sometimes bands will go onstage and there will be some kind of playback going on. The fans will think it's the actual band playing, but it's not.
SE: It's the newer, more modern technological version of lip-syncing. If you're going to be there, play the show.
DL: Yeah, and if voices can be lip-synced on stage, that can be done with double bass, and it can be done with drums. All someone has to do is look like they are doing the work. Being on stage is ten percent ability and 90 percent performance. Give it all in the performance each night.
SE: You wrote a song with Testament, 3 Days In Darkness, about 2012. What's your prediction for 2012?
DL: It's going to go by like 1999 going into 2000, with the whole hype. It's going to be the same thing. Nobody is going to when it's going to happen, or if anything's going to happen. So, to me, it is just another hype. If it isn't, bring it on. What are you going to do about it? I'm not going to panic, or disrupt, my life pattern because of it.
SE: During all the time SLAYER has been together, what is the one highlight that you think about most? Something that just stands out, that constantly pops up?
DL: Yeah, there is a period. The first tour that we did across the U.S., and the West coast tours that we did. You always, as a band, reflect on those days. We will be sitting in a van traveling from the airport to the hotel and somebody will say "Hey Dave. Remember when you did this or did that? Remember when you threw that cup out of the window?", whatever story, and we all start laughing at what we had done. Things are a little different now. We do get into a little mischief, but we always do reflect to that time when we were going across the country in Tom's Camaro and a U-Haul truck, or a ten-passenger van and a rental truck.
SE: There are recent and persisting rumors that SLAYER is heading for retirement, or at least thinking about it. Please tell us there is no truth to those rumors.
DL: No, that is not true. That was a misconstrued question, a European question, I think, towards Tom. They asked Tom a question, and I think it had to do with us doing our last record for American Recordings. It was a misconstrued theme that we're done and are not going to record anymore. But, no. We are finished with our agreement with American Recordings and Rick Rubin. Now, he has the option of bringing us back on board, or we go to another company. So, that's how that rumor came about. I don't plan on retiring. I'm going to keep playing until I can't play anymore.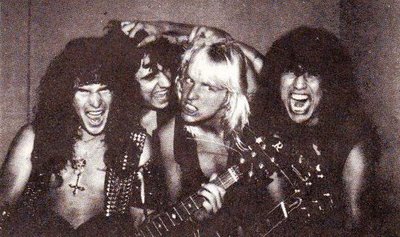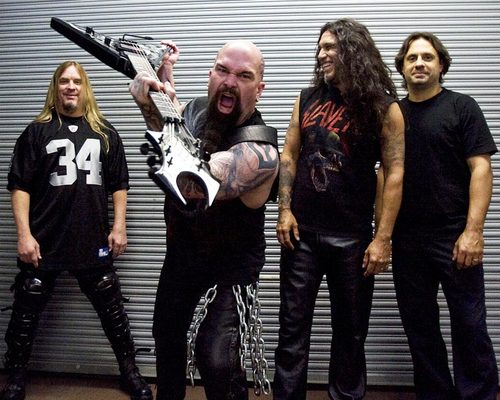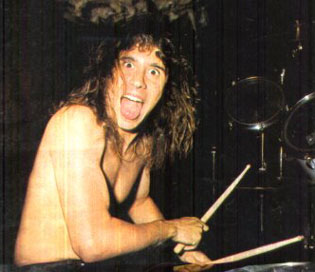 SE: So, SLAYER is in contractual agreements, or looking at different contracts right now?
DL: Yeah. I think so, yeah.
SE: What else does SLAYER have planned for 2010, and any last words for your fans?
DL: Well, we are just concerned that Tom gets better. So, that way we can continue touring and making records. There has been a little talk among the band members, Kerry and myself and Jeff, where we might get together and utilize some of this time that we have. Rehearse maybe some new stuff, some new music, that maybe we will record an EP or something. So, utilizing the time that we have off now till Tom gets better, why don't we get together and write new music. It's exciting. I don't know that it's going to happen, but there's talk.
SE: Really? New SLAYER is always great news.
DL: It's the fastest turnaround that SLAYER'S ever done, as far as song writing, and getting into the swing of things.
SE: Any last words for the SLAYER fanatics out there?
DL: We just can't wait to get out there and kick some ass for everybody and make some good loud metal. We just can't wait to get out there and keep it real.
SE: Thanks again Dave. We can't wait to see SLAYER live, and we wish Tom and everyone the best.
DL: Thank you, and take care.
Interview by: Suzanne Drager & Brandon Marshall