Type O Negative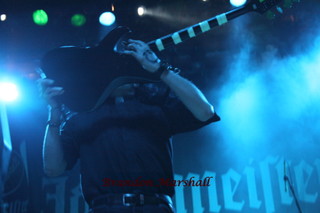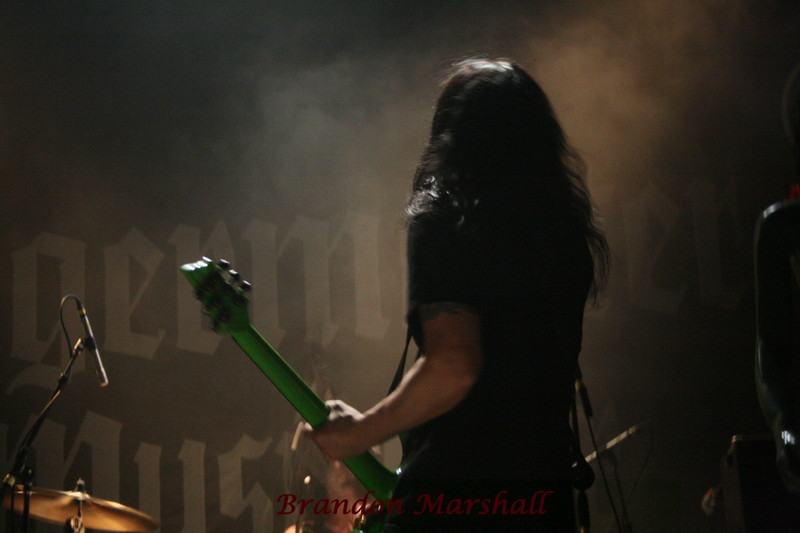 Denver, CO
06.10.08
Denver's Ogden Theatre hosted this year's Jagermeister Tour featuring Type O Negative. Since I'd only recently relocated to the area, I didn't know what to expect from the venue. To be honest, I didn't really care; I just wanted to catch Type O live again. After all, Peter Steele has more or less been my inspired Goth role model since Bloody Kisses in the mid 90's, and our sense of the dark and the dank match up nicely; think the Addams Family meets Danzig, in my case. Thankfully, TON never has taken itself too seriously either.
After the opening bands, namely Switchpin and 3 Inches of Blood, the Type O crew started furiously prepping the stage, doing sound and light checks, setting up fans to blow back Steele's famous long black mane, tuning guitars...dragging in naked mannequins bathed in an ominous emerald glow. (Anatomically correct to a degree that escaped those unfortunate enough not to have secured their pit spot, or that likely wouldn't have gotten the humor.) Lastly, a full bottle of Jager was placed within reach of Steele's mark. Surprisingly quickly, the stage was set, and the eerie green glow slowly ebbed into darkness.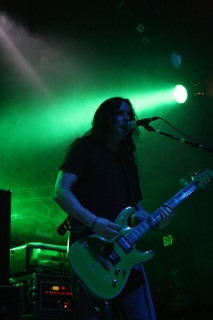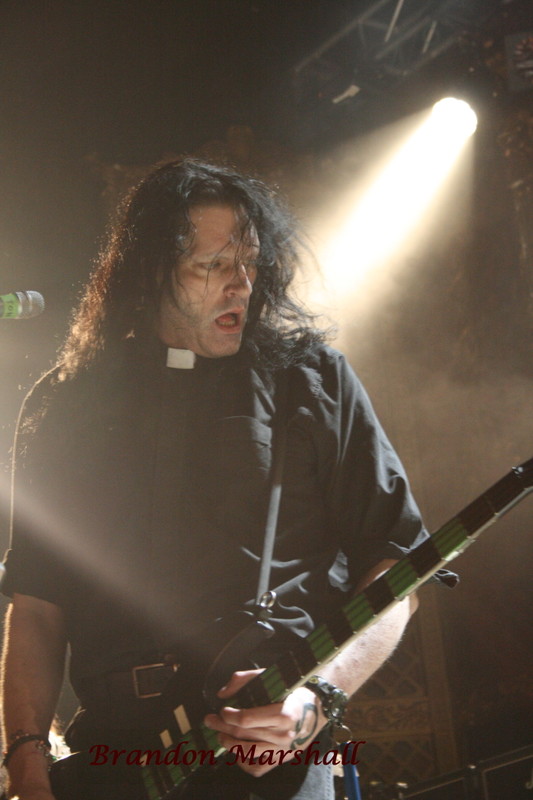 Kenny Hickey, guitars, and John Kelly, drums, were first on stage followed by Josh Silver, keyboard and Peter Steele, bass/vocals, donning priest blacks, white collar glowing against the alternating red, green, and white stage lights. The standing-room only crowd's screams all but drowned out TON's intro, leaving Steele fighting a losing battle to control his smile under blood red lighting. This audience was hyped-up and throwing massive fervor Type O's way, a good omen for things to come. The pit later went wild with audience participation on TON's "Kill All The White People", after which Steele took a long hit off the Jager and held it up to the crowd in apparent comradery and appreciation. Steele was in incredible vocal form and his stage presence was inspiringly dark and powerful. Hickey's and Kelly's masterful guitar/drum work and sustained energies were beyond amazing, as were Silver's keyboards. Other highlights included, "Kill Ya Tonight" and "World Coming Down", as well as the best live renderings of "Christian Woman" and "Black No. 1", as encores, that I've ever had the privilege of hearing. Steele's vocal power and prowess quite simply brought me chills, and the crowd response to these die-hard TON fav's was overwhelming.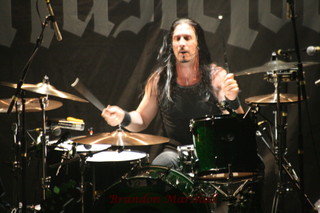 Bottom line, after some extensive fan chats, and some polling after the show, as well as my own personal take on the gig, I'm left with nothing negative to say about Type O Negative's performance on the Denver leg of the Jagermeister Tour. The synchronicity of the crowd's and the band-combined energies, along with well-planned sound and lighting, ranks this show as one of TON's best. Well worth the effort to snag a ticket any way you can.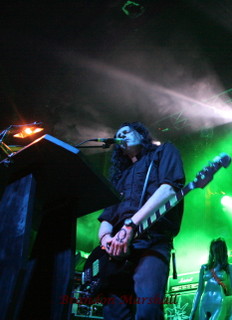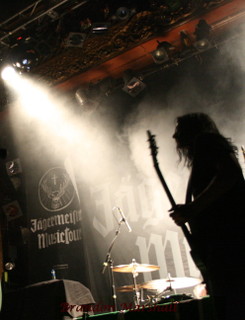 Review by: Suzanne Drager
Photos by: Brandon Marshall